LARON
Solutions To Keep Industry In Motion
When it comes to big and heavy Laron is the team that can get the job done.  Our Timken and SKF repair facilities are equipped to handle the the largest of parts and the most difficult of repairs.  Our team can redesign or re-manufacture mechanical equipment back to peak operating efficiency to provide The Laron Preferred Solution™.
Gearboxes
Reduction and angle drive repair
Planetary gear sets
Countershaft boxes
Blower and compressor  repair
Precision measurement and NDE of cases, cavities, housings, fittings and attachments
Gear condition and meshing pattern inspections
Gear lash, vibration and no-load rotational testing
Pumps
Centrifugal pump repair
Screw pump repair
Positive displacement piston pump repair
Seals
Refurbish all brands
Hydraulic Equipment and Valve Repair
Hydraulic motor and pump repair
Accumulator repair
Actuator design, fabrication and repair
Cylinder design, fabrication and repair
Flow Control/orifice design, fabrication and repair
Mechanical Diagnosis
Tear down and inspect
Failure analysis
Repair recommendations
Assemble/reassemble
Lubrication testing
Test to OE specifications
Industrial engines
Cranes and Rigging
50 Ton crane
2 x 25 Ton trolleys
85 Ton max with spreader bars
2 x 50 Ton forklifts
Critical heavy maneuvers
All locations minimum of 10 ton lifting capacity
Pressing
600 Ton horizontal press

Skid mounted portable press
102″ Diameter x 132″ length

300 Ton swinging head vertical press

48″ x 70″ Opening, unlimited length
Bearings
Timken certified repair facility
SKF certified repair facility
Bearing wear analysis
Induction bearing heater for proper mating to shafts

Bearings up to 60mm
Up to 225 °F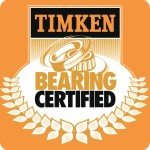 Sand Blasting and Painting
Controlled Environment
Any size and weight
Scale to white metal
Up to 100 lbs/hr
Large scale industrial painting
Mechanical Repair to Keep Industry in Motion
When critical machines go down or are no longer operating efficiently, we can restore your equipment to factory or better specifications.  How can we help you keep your Industry in Motion?
Mechanical Line Card
Download our line card for a full list of our capabilities.
Safety
Leading the industry standard in safety, we continually strive to achieve a "Zero Incident Work Environment" through an approach which includes Training, Resources, Auditing and our unique "Whole Person" approach to safety.
Quality
Our Quality runs deeper than our Nuclear NQA-1 10CFR50 Appendix B, SKF®, Timken®, ASME, and numerous other qualifications, it exists in all our products and services. Our goal is your goal: to keep your Industry In Motion.
24/7 Support
When things go wrong at the worst possible time, Laron provides the service and repair resources to get your assets back up and running. Whether scheduled or in emergency situations, Laron takes the call and gets it done.